Trademark and/or Design Registration
Intellectual Property registration is an important component in the development & growth of a business.
Why do I need this service?
Intellectual Property is important:
protection against unauthorized use of your tradermark and/or design (once in a while they do come out~) ;
better identification of source from your customers: you gain legal monopoly over the usage of a trademark ;
licensing and royalties strategy ;
save money on WIPO trademark applications (30%~) ;
you do not need to spend a lot of time on your application and you can keep concentrating on your business.
Covered jurisdictions
Canada
USA
Hong Kong
European Union
United Kingdom
Ireland
France
Our ranking of the Intellectual Property Offices
We have ranked the Intellectual Property Offices being the most efficient, fast, and easy to register:
#1:
United Kingdom
#2:
France
#3:
Ireland
#4:
European Union (EU)
#5:
Hong Kong
#6:
USA
#7:
Canada
Where should I register my trademark and/or design?
Usually you have to cover the area(s) where your customers are AND where your company is registered. If your market is global and customers are all over the world: you can use our ranking above to register your first trademark, this will give you an anchor of Intellectual Property.
Can you give me a strategy example?
Let's say that you have this great service called YOUWANTIT™. The usual path is to register the trademark where your customers are located or where your company is located. However there is a huge benefit of registering this brand somewhere else! Let's say that you register this brand in the UK using our service. Your gains will be:
you can file the same application in any other jurisdictions in the world within 6 months: by keeping the same owner in each jurisdiction you will not have to make a branch there nor to hire a correspondent (and it is cheaper than the WIPO route) ;
you will not have any translation fees, as everything will be in English ;
you can license the use of IP to your local company, and extract royalties ;
you can decide your royalties rate (between 0.1% and 15%) or even make it variable depending on the factor ;
you can easily manage your brand separately of your business.
Can I combine your Nominee service with this service?
Absolutely! For intellectual property holding there is a special discounted price for a Nominee, see our fees page. This lower the costs dramatically: you will not have to incorporate a company in each jurisdiction.
What do I get for the stated price?
Summary search for similarity of your trademark/design1
Success probability rate considering your application
Correspondence address in the area of registration
Any notification of postal mail received to our correspondence address (postage or scanning fees apply)
What we need from you:
Step 1 – send us:
Your Trademark and/or Design
Your Website address
The class(es) of business, OR if you do not know: tell us about your business/services
The area(s) where you want your registration
Name and address of the owner(s)
Any questions/comments
Step 2 – pay
Payment of the full quote & total amount given2
Step 3 – done!
Sit back & relax! Registration is achieved in 4-9 months.
Process & time: 3-4 business days
Open a ticket with the information we need from you (see above)
Once your payment has been accepted we will review your application
We will keep you updated of the application, registration, opposition (if any, and this should not happen because we would have worked beforehand), any correspondence received.
Pricing
So many lawyers and companies are charging high fees for little service. Our fee is flat and per application made on your behalf. Check our fees page.
Buy
Open a ticket with the information we need from you (see above).
You are in good company
Your contact is a member of the INTA.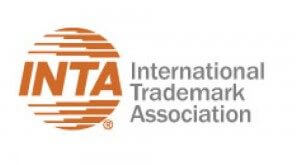 ---
Notes: