Warning: this tutorial cannot be considered as a personal or legal advice. The contents of this page is for educational and informational purposes only.
If you don't understand a single thing, please contact us, we will be glad to help you!
Our services are usually used for:
assets

'

protection strategies

;

avoid public records

;

anonymity

;

confuse business competitors

.
Most strategies explained here are inspired from this excellent book,
by Jay Adkisson & Chris Riser: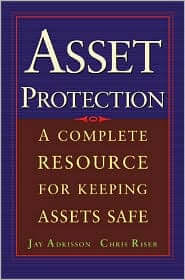 our recommended reading!
Dilution of Ownership
Objectives:



Before

:

|

100%

|

After, with our services:

| |

30% 70%

| |
Management Strategies
Objectives:
asset protection strategy

:

charging order protection

2.

public records compliance

:

if

2

or more persons are required

better business image/reputation
Nominee Manager



Before

:
Same person

Owner

Manager
| |
| |
| |
After, with our services:
| |
different person
| |
Starpniekservera pārvaldības pakalpojums
When you hire an accountant (or an accounting firm), there is no need to conceal it: because the service is needed to record transactions in the books. It is the same in this case: managing a company could be a service, which has an economic and business reality (it is vital for a company to have managing tasks done, in the same way as of accounting).
Trading entity
Owner

(

s

)3

Proxy




Management




Company
| |
different persons
| |
Some other examples
The most difficult issue in asset protection planning involves control, or more precisely, how to have effective and absolute control over an asset without having to legally own it and thus expose it to creditors4.
A management company could be one strategy5, un the owner of a management company should not be the client6. However, the author given example is mistaken7 because the managing-member of a LLC in the US is a BAHAMAS IBC: in this jurisdiction, only the Director is on public records, the shareholders aren't! This gives too much concealment… thus our service in the European Union (where everything is on public records) gives a better low-profile & no concealment solution.



Example

#1:

Non-trading entity

,

asset holding entity

:
Member

(

s

)

Managing-member

:


Proxy




Management




Company

8
|                                             |
different persons
|                                             |
Example #2: Trading entity
Nominee




Shareholder

Reverse




Director




Nominee
| |
different persons
| |
Confuse business competitors
Objectives:
divide business activities more clearly

enhance the ability to conquer new markets

anonymity

no interference with your current company's identity

.
Imagine that you (or your company) is the leading provider of low-cost ice-cream in your area, but now you want to start selling pizzas through a new business. However you don't want the other pizza-selling competitors to know about it; or you don't want to expose your ice-cream company business' image to this new business.



Instead of

:

direct shareholder of the

|

With our services, the structure becomes:

private contract

|

linked to

|
Anonymity
Your couple isn't in good shape and you keep thinking about divorce lately

.

But starting a new business is your priority

,

even in this atmosphere

.

How to launch your new business smoothly

?…

You set-up a structure with a

Nominētais akcionārs,

and you use our

Apgrieztais kandidāts sekretārs

service to supervise everything

:

your wife knows that you are active in a new business

,

but you are

detached

from the ownership of business

(

until the divorce is settled

).

Money invested in the new business may not come from your personal or joint account

,

but from assets or entitlements of other sources

.

You are a public and well-known person in your area

,

but you don't want anyone to know that you're involved in a business

(

usually

,

you can reverse-search by name the companies

'

registry in your country

).

Public record annoys you

.
Economic patriotism
Shareholders from a particular country are discriminated or under special surveillance.
Example: foreign shareholders in Cyprus entities, if from Turkey, may be unfavorably seen in some cases (political, economical, reputation…). By choosing a Nominētais akcionārs service located in the European Union, there is less exposure to economic patriotism.
Easy transfer of shares
If your nominee shareholder is on public records, any transfer of ownership doesn't alter the registry nor the company' structure. The new owner continues to pay for the nominee service like the previous owner did.
Notes